Andrew Schneider is a performer and interactive-electronics artist based in Brooklyn, New York. His performance and design work critically investigates our everyday emotional, physical, and psychological dependence on technology. Schneider creates and performs his own solo performance works, is a Wooster Group company member (video/performer), and builds interactive electronic art works and installations.
While with The Wooster Group, Andrew has created and run video for VIEUX CARRÉ, I AM JEROME BEL, and NORTH ATLANTIC. He has mixed video live and toured with HAMLET, LA DIDONE, POOR THEATER, and THE EMPEROR JONES. He is currently creating the video for and playing Aeneas in TROILUS & CRESSIDA; as well as performing in and creating projections for EARLY PLAYS, a Wooster Group collaboration with Richard Maxwell.
Andrew's original performance work in NYC includes Tidal (2013), as part of a Laurie Anderson curated track for this year's River2River festival; WOW+FLUTTER (2010) at The Chocolate Factory; RETROGRADE (2011) at Abrons Art Center; five AVANT-GARDE-ARAMA! works (2005-2013) at PS122; PLEASURE (2009) at Issue Project Room; and resident artist (2006) at LEMURplex. His work in Chicago includes TRUE+FALSE (2007) and STRATEGIES AGAINST ARCHITECTURE (2008) among others, both at The University of Chicago as a resident artist.
Andrew creates wearable, interactive electronic art works such as the Solar Bikini, (a bikini that charges your iPod), and wireless programmable sound effect gloves. His interactive work has been featured in such publications as Art Forum and Wired, among others and at the Center Pompidou in Paris. Andrew created the visuals for and performed with the band Fischerspooner's ENTERTAINMENT 2009 world tour and is currently a member of the disco-pop band AVAN LAVA. Schneider has served as an Adjunct Professor at NYU and teaches courses on Technology and Performance both at the Interactive Telecommunications Program, Bowdoin College, and Carleton College. Andrew holds a BFA in Theater Arts from Illinois Wesleyan University and a Masters Degree in Interactive Telecommunications from NYU.
events: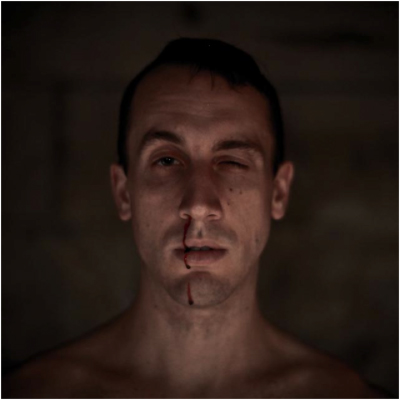 Andrew Schneider
YOUARENOTHERE
May 18, 2013 @ 8:30 PM
work-in-progress print cartridge test
Programmed and performed by Andrew Schneider.
This is what it feels like to be alive — right now.
more info »
watch: