Born in 1959, Christopher Knowles lives and works in Brooklyn, New York. His incredibly diverse practice, which includes writing, painting, sculpture, and performance, exhibits a fascination with the aural and visual elements of language. His long collaboration with Robert Wilson began in 1973, when Wilson invited him to perform in his play The Life and Times of Joseph Stalin at the Brooklyn Academy of Music after hearing an audio recording produced by Knowles, who was then 13 years old. Knowles wrote and performed in several of Wilson's seminal early stage works, including A Letter for Queen Victoria (1974), $ Value of Man (1975), and Dia/Log, a series of performance works staged intermittently from 1974-1979. First exhibited as a solo artist in 1974, Knowles has continued to cultivate a prolific practice that explores themes surrounding communication and sign systems. His work has been exhibited in many solo and group showings internationally, and his poetry has been published in a variety of magazines and journals, including The New Yorker, The Village Voice, and Interview Magazine. His two and three-dimensional works are held in the permanent collections of the Museum of Modern Art, NY, the Brooklyn Museum, the Museum Boymans-van Beuningen, Rotterdam, and numerous other international institutions and private collections. Knowles is represented by Gavin Brown's Enterprise, New York.
events: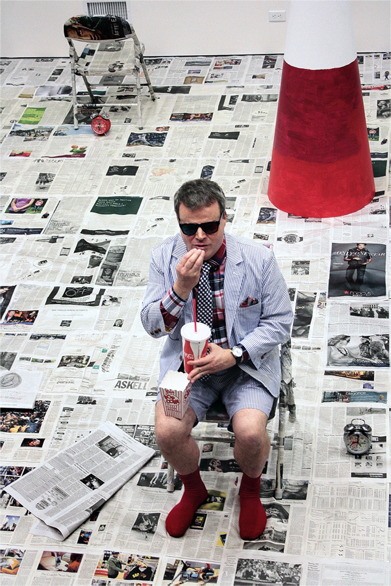 Christopher Knowles
THE SUNDANCE KID IS BEAUTIFUL
August 29 @ 7:30 pm • Admission is free with suggested donation
Seating is first-come, first-served • Door opens @ 7:15 pm
The Sundance Kid is Beautiful with Christopher Knowles features the artist performing a selection of new and rarely-shown works in a multimedia environment that incorporates poetry, dance, and sculpture.
more info »