FAYE DRISCOLL is a Bessie Award-winning choreographer and director whose work is rooted in an obsession with the problem of being "somebody" in a world of other "somebodies." Her work has been commissioned by and presented at such venues as Walker Art Center, Wexner Center for the Arts, ICA/Boston, Danspace Project, HERE Arts Center, The Kitchen, Dance Theater Workshop, American Dance Festival, Fusebox Festival, UCLA, CounterPULSE, Brooklyn Academy of Music, and The Yard and she has toured internationally to Theatre de Vanves Festival Artdanthe, Theatre de Gennevilliers, Festival D'Automne a Paris, Croatian National Theatre in Zagreb, Centro de Arte Experimental UNSAM in Buenos Aires, Melbourne Festival, Belfast International Arts Festival, and Made-in-USA Festival through the Onassis Cultural Center in Athens. She has been an Artist-in-Residence at Baryshnikov Arts Center and Park Avenue Armory, and a choreographic fellow at MANCC. Driscoll has been funded by The MAP Fund, a Guggenheim Fellowship, a Creative Capital award, a French-US Exchange in Dance grant (FUSED), NYSCA, a Foundation for Contemporary Art grant, NEFA' s National Dance Project production and touring award, The Jerome Foundation, Greenwall Foundation, and LMCC. Driscoll is a recipient of a 2016 Doris Duke Award and is a 2016 United States Artists Doris Duke Fellow. Driscoll has collaborated with theater and performance artists including Young Jean Lee, Cynthia Hopkins, Taylor Mac, and Jennifer Miller. She was one of the only dance artists exhibited in YOUNGER THAN JESUS, the first in a series of triennials at New Museum, and her work was included in NYC Makers: The MAD Biennial, the first biennial at the Museum of Arts and Design. Her most recent work, Thank You For Coming: Play, was developed in part with a residency at The Performing Garage. It premiered at the Wexner Center for the Arts and then BAM in Fall 2016 and is currently touring. Learn more >>
events: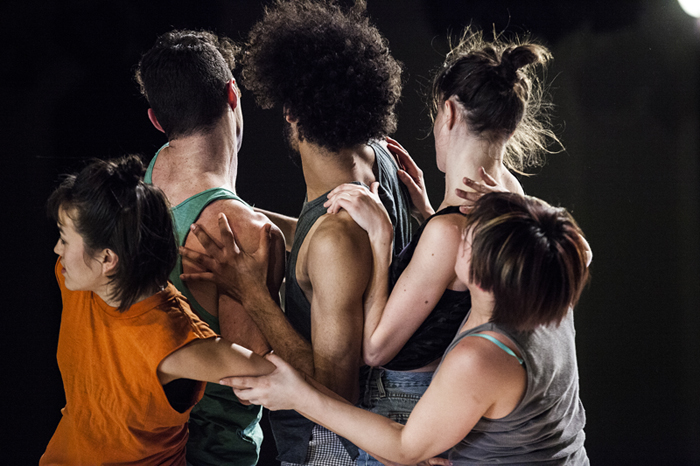 Faye Driscoll
Thank You For Coming
Developmental residency, March 16 – April 4, 2015
Choreographer and director Faye Driscoll will be in residence at The Performing Garage starting this March. She and her company will be developing the second iteration in her series of works called Thank You For Coming.
more info »