events: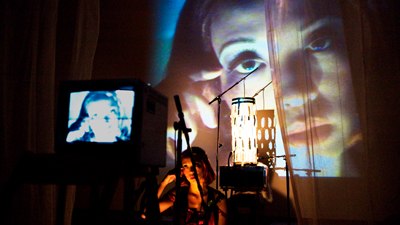 Jim Findlay
DREAM OF THE RED CHAMBER: A PERFORMANCE FOR A SLEEPING AUDIENCE
January 26th 2012, 4:00 pm to 12:00 am
Dream of the Red Chamber: a performance for a sleeping audience invites you to take a deeply ambient journey through Cao Xueqin's 18th century Chinese novel Dream of the Red Chamber — an epic love story between a stone and a flower, framed by a dizzying series of metaphysical dreams.
Directed by Jim Findlay, conceived and written by Jim Findlay and Jeff Jackson, performed by James Dawson, Scott Halvorsen Gillette, Kate Moran, Liz Sargent, Okwui Okpokwasili, and Rebecca Warner, songs by Elysian Fields. Other collaborators include Joel Bassin, Jennifer Charles, Enver Chakartash, Jim Dawson, Josh Higgason, Maurina Lioce, and Jamie McElhinney. Photo by M. Pokoik.
Open studio: arrive any time and leave any time
more info »