events: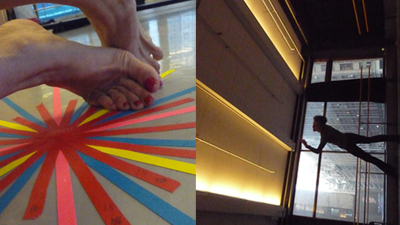 koosil-ja/danceKUMIKO
INVISIBLE/VISIBLE
June 14-17, 2012 @ 8pm
INVISIBLE/VISIBLE, a dance and digital media project, follows the works of French Philosopher Gilles Deleuze. The movement oscillates in and out of the space and the bodies of dancers Melissa Guerrero, Elise Knudson, Astonkyle McCullough, Emily Moore, and Alice MacDonald. Following a detailed mathematical description of movement scale (by math consultant and music composer Geoff Matters), the dancers dance a movement phrase from a micro scale to the excess—pushing the body to the limit.
more info »
watch: