Struan Leslie, from Dundee, Scotland, is Head of Movement at the Royal Shakespeare Company. He joined the company in 2009, after 25 years working as a movement director, choreographer, director and devisor of work.
While contributing to the RSC's artistic program, most recently as movement director on Mark Ravenhill's adaptation of Brecht's Galileo, he also trains RSC acting companies. And in 2012, he directed and devised a movement theater piece inspired by, and using, Song of Songs as part of the RSC season marking the 400th anniversary of the King James Bible.
Prior to joining the RSC, he presented work throughout the United Kingdom, Italy and the United States. As well as directing his own work, he has collaborated with directors Michael Boyd, Gregory Doran, Katie Mitchell, Neil Bartlett, Ron Daniels, Roxanna Silbert, Phillip Howard, Calixto Bieito, and Nicholas Broadhurst.
His chapter "Gesamtkunstwerk: Modern Moves and the Ancient Chorus" was published in Ancient Dancer in the Modern World, MacIntosh, Ed, OUP.
As a teacher and lecturer he has worked extensively in the UK and the USA in faculties and departments of theater, music, classics, dance, drama, English, education, urban design and architecture.
This wide range of work draws on his ongoing experience in many areas of movement application and exploration: urban design, choric/ensemble, contact improvisation, trans/gender studies, in combined application in embedded collaborations with directors and artists in areas as diverse as opera, oratorio, classical theater, site specific and visual arts.
The collaboration between these forms has resulted in a number of devised performance and site-specific works. This has happened under the auspices of his own thewatercompany and also Next Generation (nxt.gen), a music collaboration project co-directed with long time collaborator, composer/musician, Simon Deacon.
events: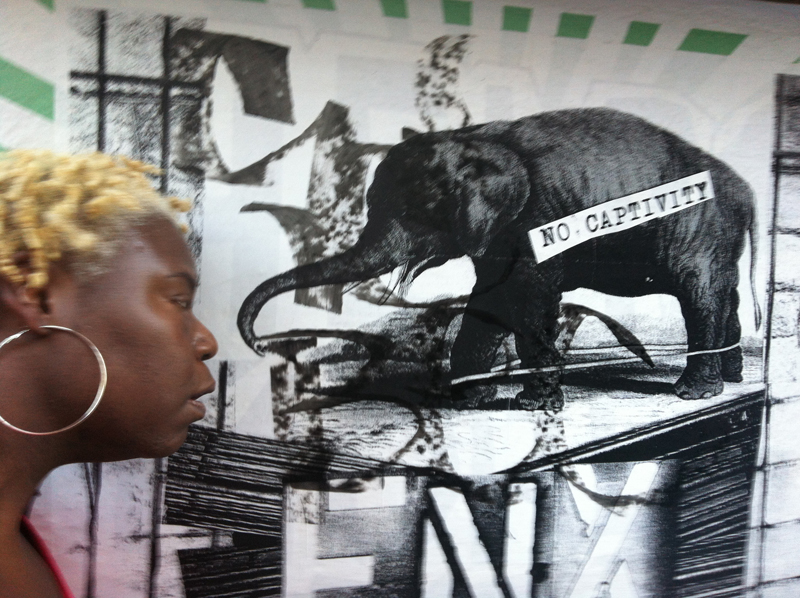 Struan Leslie
R***ING GIRL
July 18, 2013 @ 5:30 - 7:00 PM
Struan Leslie and Lisa Gaye Dixon explore the Latin prefix "trans" as it relates to texts from Aeschylus, Middleton and Shakespeare as well as the way "trans" informs our current perception of gender and the body.
more info »