Miao Jiaxin was born and raised in China. From his early practice, starting as a street photographer tracking Shanghai prostitutes, to the development of a pseudo-transvestite web celebrity, Miao Jiaxin has evolved an edgy and protean practice. From Shanghai, Miao immigrated to New York, expanding his view of the urban streetscape toward that of a more conceptual public space, making work that spans a range of media. Miao's work is influenced by existentialism, politically engaged in contemporary events, yet still expressing a universal theme of urban angst. His films often express the ambivalent and sometimes antagonistic tension that exists between the individual and governing or cultural authorities, questioning assumptions about power in relation to individual identity, race, gender, sexuality and social class. He posits the artist's nature as that of one who transgresses boundaries, challenges consensus, and keeps a distance the authorities.
events: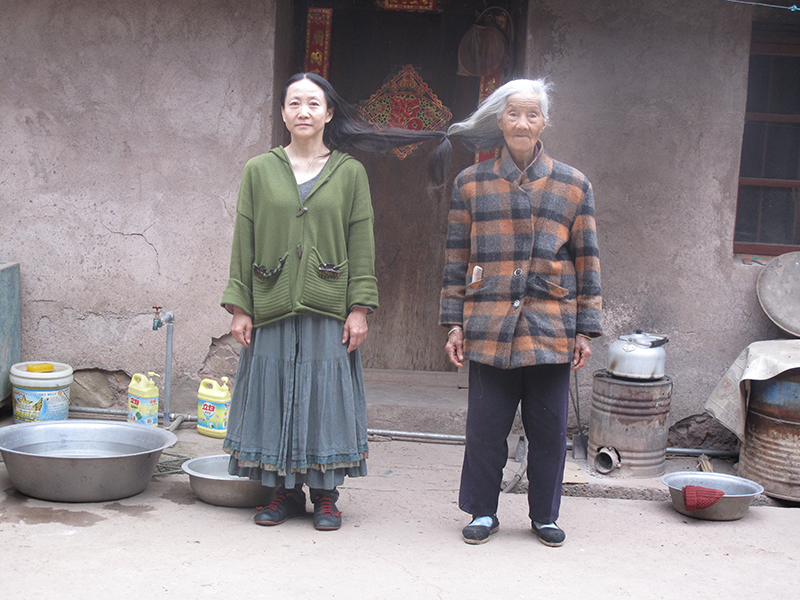 Performing China: Contemporary Chinese Film and Media
Program Three: Body as Archive
Friday, September 27, 2013 @ 7 pm
The third night of the Performing China film series features choreographer Wen Hui's first documentary film, Listening to Third Grandmother's Stories. Based on Wen's third grandmother (great aunt) Su Mei-Ling's reminiscences about love, everyday life, and the political reforms that have shaped the People's Republic of China, the film experiments with embodied memory, sensory transmission, and the passage of time in performance. The short Chinaman's Suitcase documents a public performance that Shanghai-born, Brooklyn-based artist Miao Jiaxin performed in New York's Chinatown and Zucotti Park.
Listening to Third Grandmother's Stories
Directed by Wen Hui. 75 minutes. 2011. Digital video. In Chinese with English subtitles.
Chinaman's Suitcase
Directed by Miao Jiaxin. 7 minutes. 2011. Digital video.
Total program running time: 81 minutes.
*Miao Jiaxin will be in attendance for a post-screening discussion.
Return to the main Performing China page »
more info »