Wen Hui is a pioneer of contemporary dance in China. In 1994, she founded the leading contemporary Chinese dance company Living Dance Studio and developed her unique vocabulary of precise movements and a specific style of interdisciplinary dance. In 2005, together with her partner Wu Wenguang, she founded the independent art space for performing arts, documentary film, video art and photography CCD Workstation (Cao Chang Di) in Beijing. CCD Workstation is also the home of the Living Dance Studio and a documentary film archive.
events: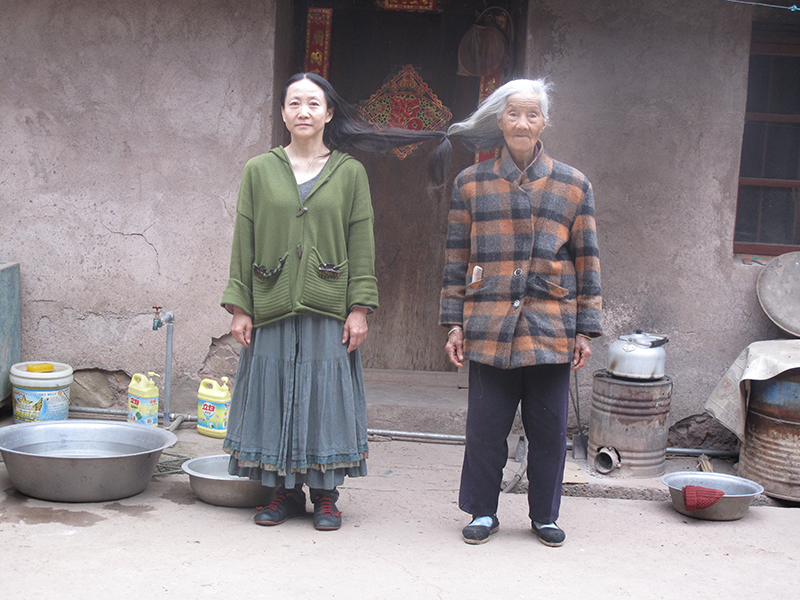 Performing China: Contemporary Chinese Film and Media
Program Three: Body as Archive
Friday, September 27, 2013 @ 7 pm
The third night of the Performing China film series features choreographer Wen Hui's first documentary film, Listening to Third Grandmother's Stories. Based on Wen's third grandmother (great aunt) Su Mei-Ling's reminiscences about love, everyday life, and the political reforms that have shaped the People's Republic of China, the film experiments with embodied memory, sensory transmission, and the passage of time in performance. The short Chinaman's Suitcase documents a public performance that Shanghai-born, Brooklyn-based artist Miao Jiaxin performed in New York's Chinatown and Zucotti Park.
Listening to Third Grandmother's Stories
Directed by Wen Hui. 75 minutes. 2011. Digital video. In Chinese with English subtitles.
Chinaman's Suitcase
Directed by Miao Jiaxin. 7 minutes. 2011. Digital video.
Total program running time: 81 minutes.
*Miao Jiaxin will be in attendance for a post-screening discussion.
Return to the main Performing China page »
more info »